As the only official Rimac dealer in Germany we are proud to represent the fully electric hypercar
from Sveta Nedelja, Croatia from our location in Alsorf (Aachen).
By interest in new or used vehicles, feel free to contact
by mail info@esser-automotive.com or phone +49 211 54 55 700
The Rimac Nevera: a pure electric GT hypercar as capable on track as it is crossing continents. A car as bespoke as it is user-friendly. A new breed of hypercar.
Timeless, elegant styling, with form respecting function, the Nevera is completely new and yet unmistakably Rimac. It incorporates the company's signature 'tie' design on the flanks, finessed to suit the car's dramatic proportions. A feature that is also functional, acting as an air-intake for the rear cooling systems.
With its Lithium/Manganese/Nickel chemistry, 6,960 cells and cylindrical 21700 form-factor, the Nevera's liquid-cooled battery pack holds a huge amount of kWh and produces an astonishing power. Encased in layers of safety and protection systems, the pack is configured to offer the best possible weight distribution to optimise dynamics.
Four electric motors power each individual wheel, giving both four-wheel drive and unprecedented dynamic control. The bespoke dual permanent magnet, oil-cooled electric motors offer instant response, more than 97-percent efficiency, a near-limitless and maintenance-free operating life and maximum torque from zero rpm.
With generous space for two occupants and their luggage, the Nevera is designed as a true grand tourer. A situation made possible by the car's generous range of 550 km (WLTP Cycle). With every wheel and button milled from billet aluminium, the experience of interaction in the Nevera is profoundly satisfying.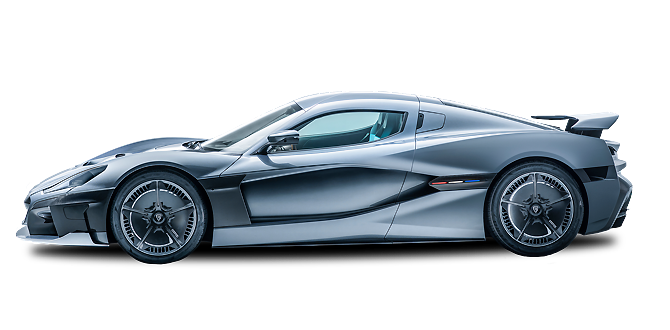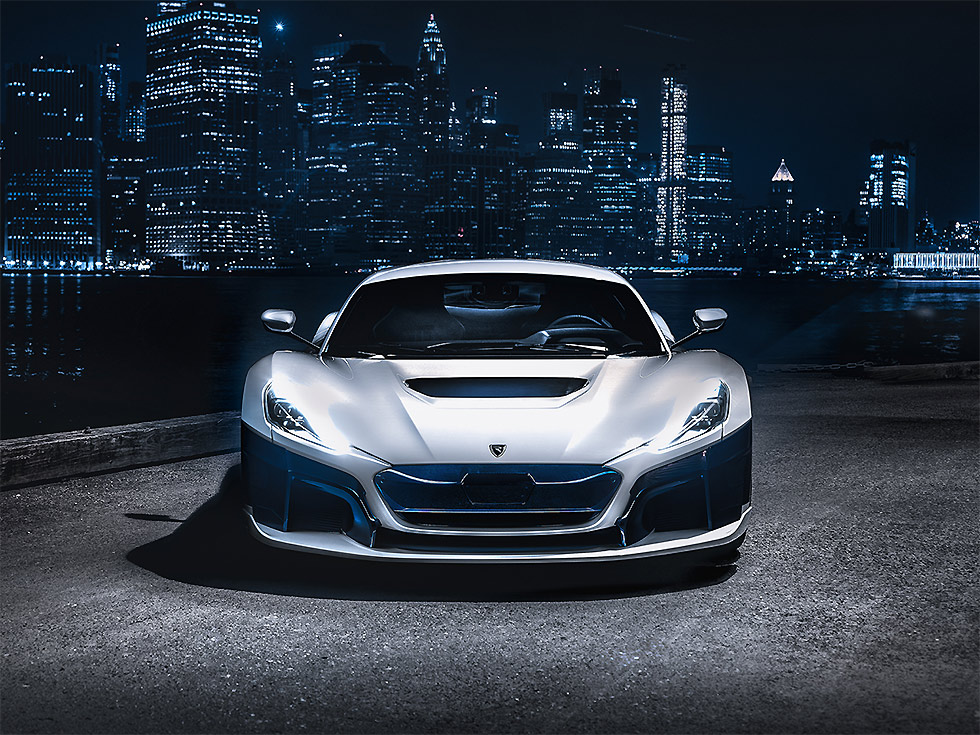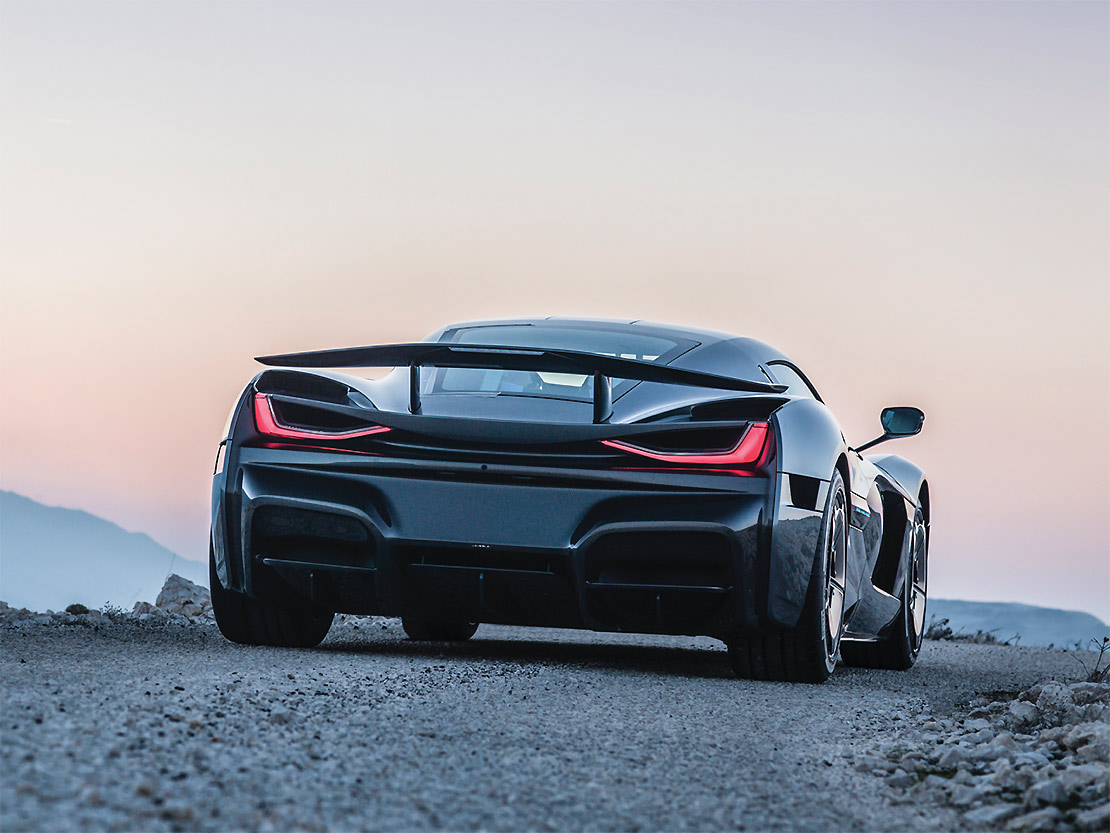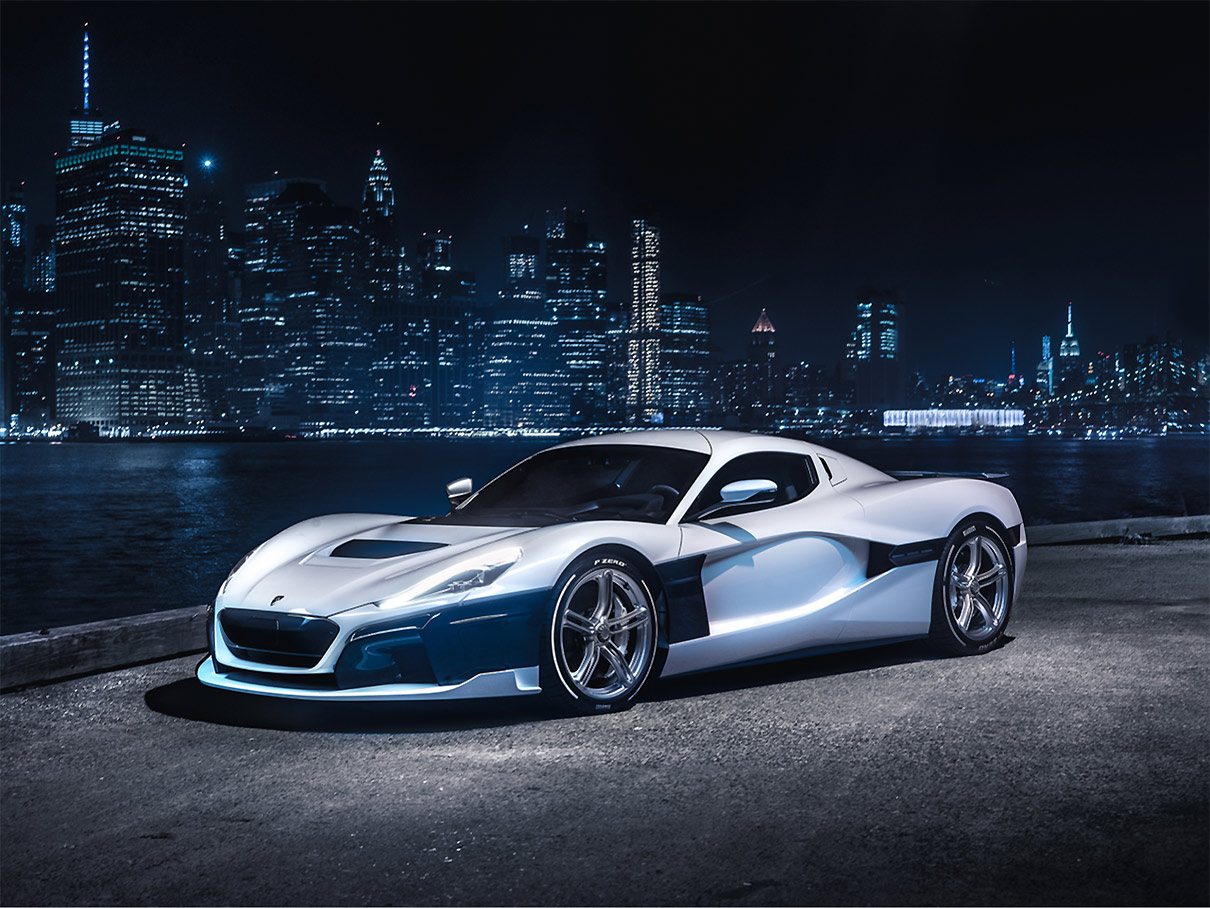 Esser-Automotive-Slide-Rimac_5
Esser-Automotive-Slide-Rimac_10
Esser-Automotive-Slide-Rimac_11
Esser-Automotive-Slide-Rimac_17
Esser-Automotive-Slide-Rimac_17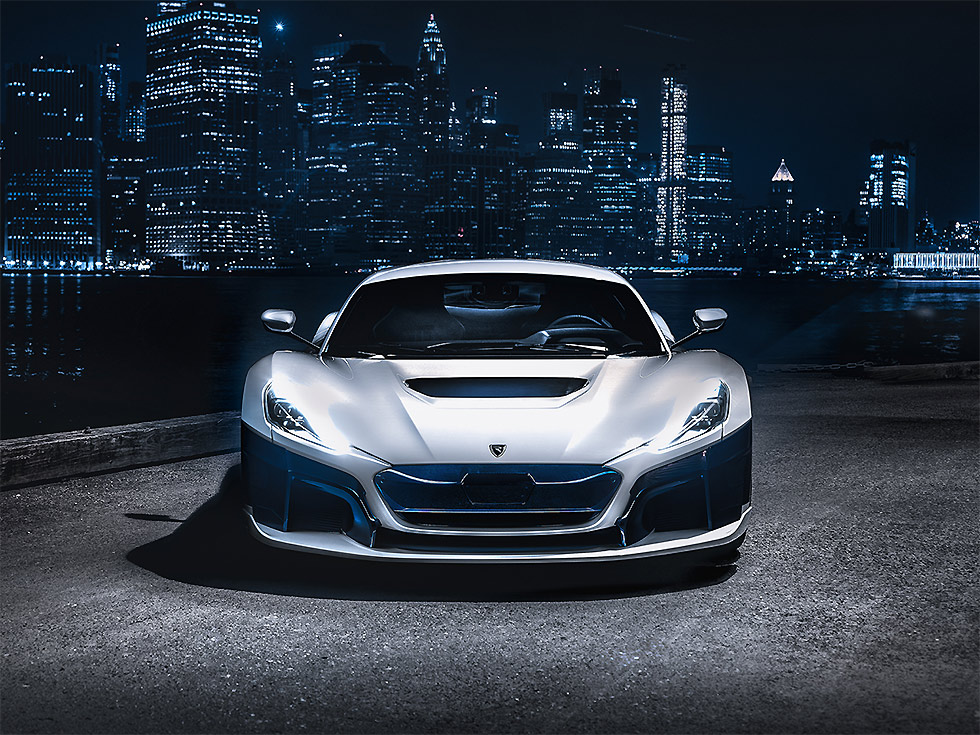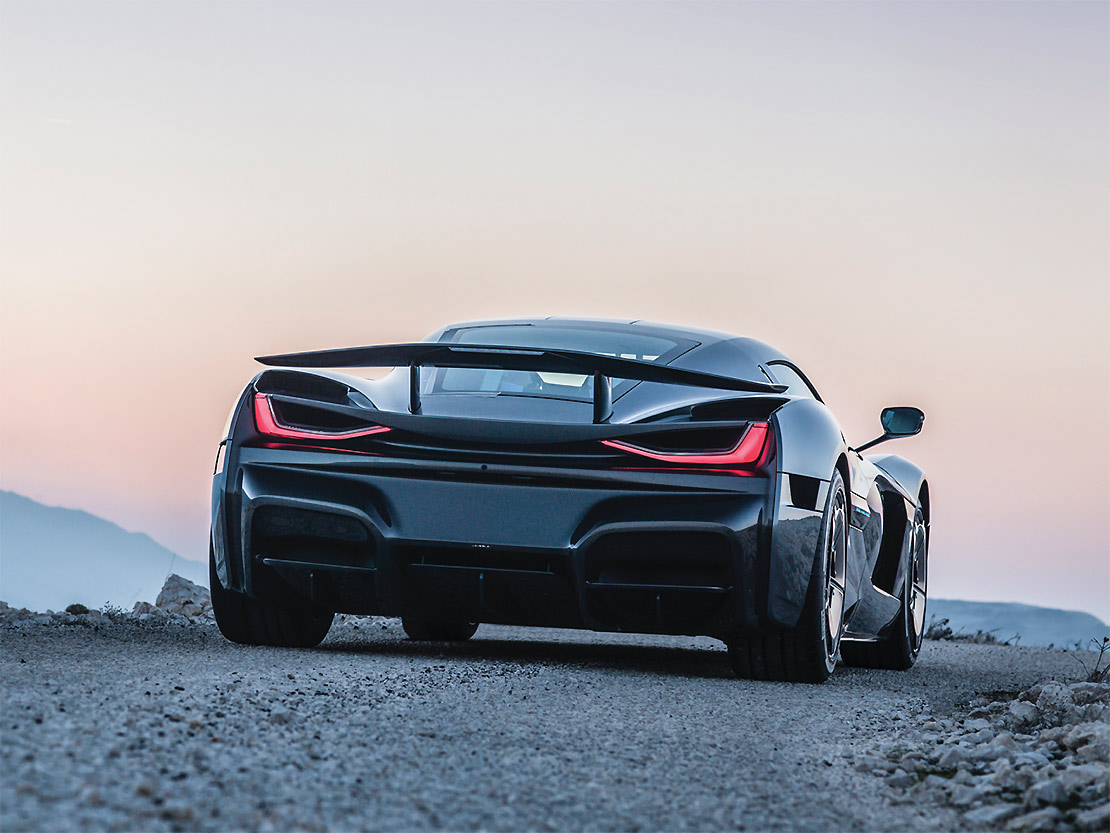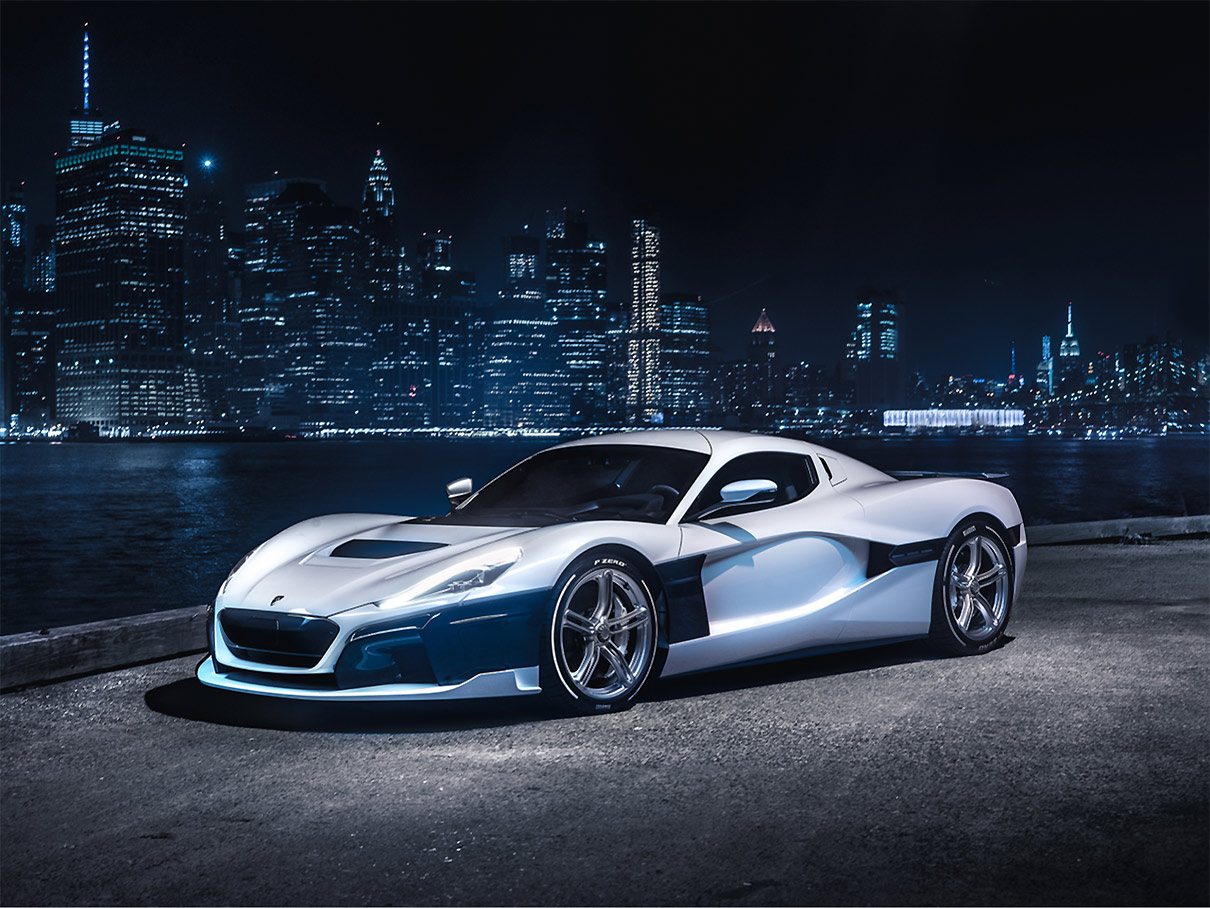 Rimac All Wheel Torque Vectoring is a unique system that creates a new driving experience by utilising the advantages of independent wheel drive of the Concept_One's four-motor powertrain system. The system provides unseen flexibility and grip by controlling each wheel individually one hundred times per second.
Electric motors offer numerous advantages compared to combustion engines. The Concept_One was designed from the ground-up to utilise those advantages and create a whole new breed – the supercar of the 21st century.
We have developed the world's highest power density motor system to power each of the Concept_One's four wheels individually. Instant response, more than 90% efficiency, full torque at zero speed, wide power-band and limitless lifetime are some of the advantages around which the Concept_One was designed from the ground-up.
The Concept_One's battery pack is designed to deliver 1MW of power during acceleration and to absorb 400 kW during braking. A unique liquid thermal management and low-resistance conducting system had to be developed in order to master this challenge. The result is a highly advanced high-performance battery pack that is designed for demanding track-use, high power delivery and safety.
Performances
– Power output: 1224 hp
– Torque: 1600 Nm from 0 to 6500 rpm
– Acceleration: 0-100 km/h (0-62 mph) 2,5 sec
– Top speed: 355 km/h
– Range: up to 350 km
– Braking distance: 31.5m (100-0 km/h)
– 22 kW on-board charging
– Weight-to-power ratio: 1.55 kg/hp
– Weight distribution: 44% front, 56% rear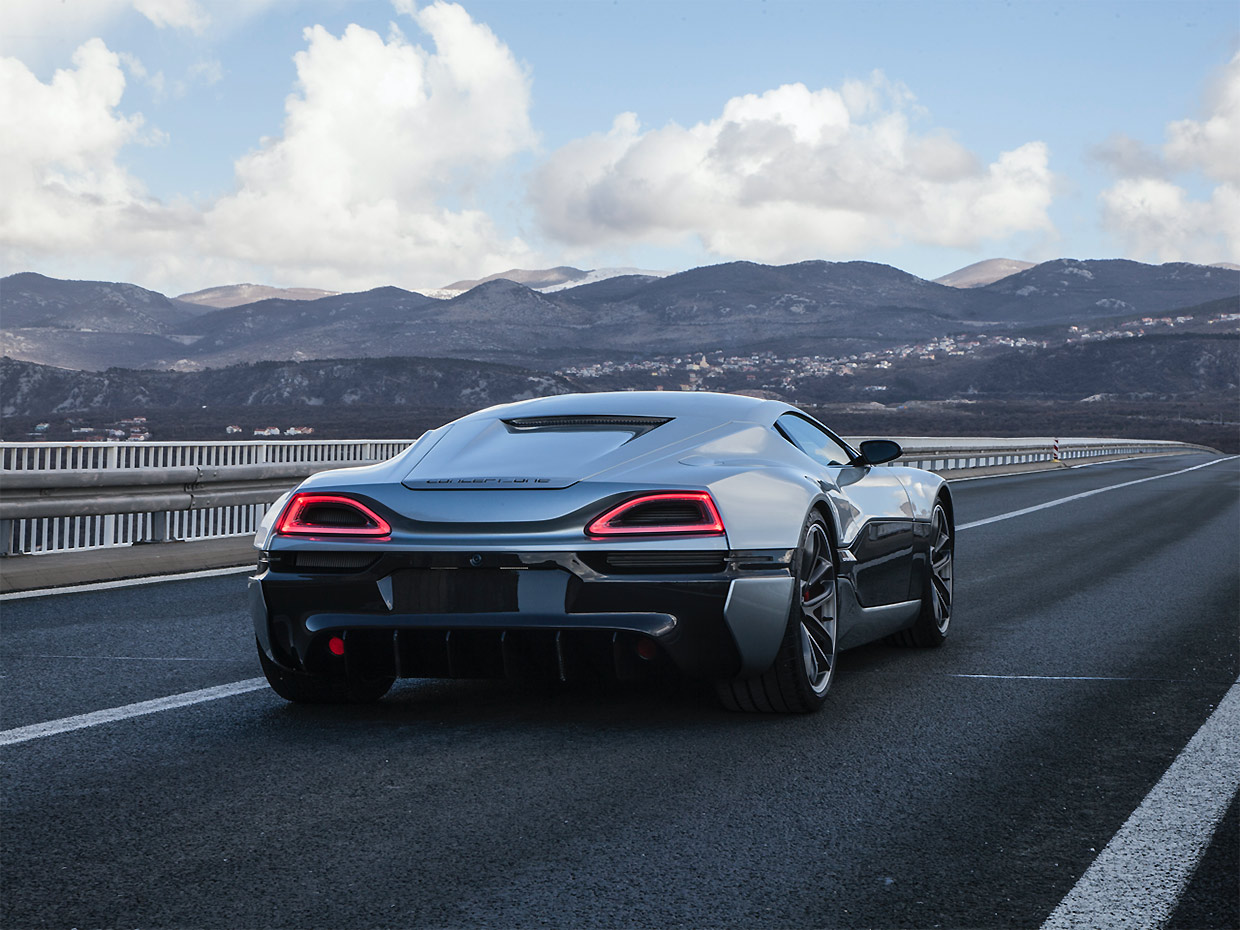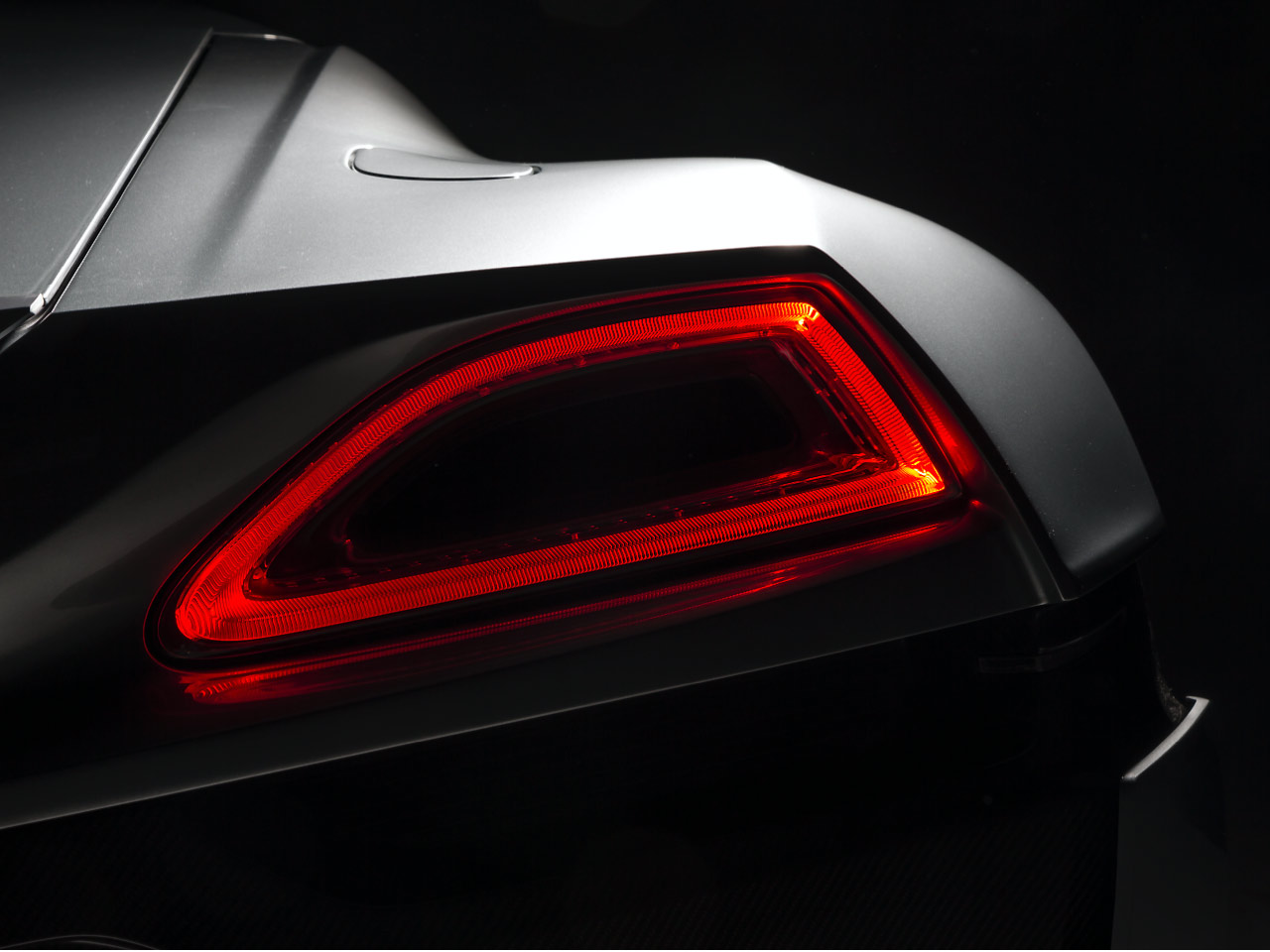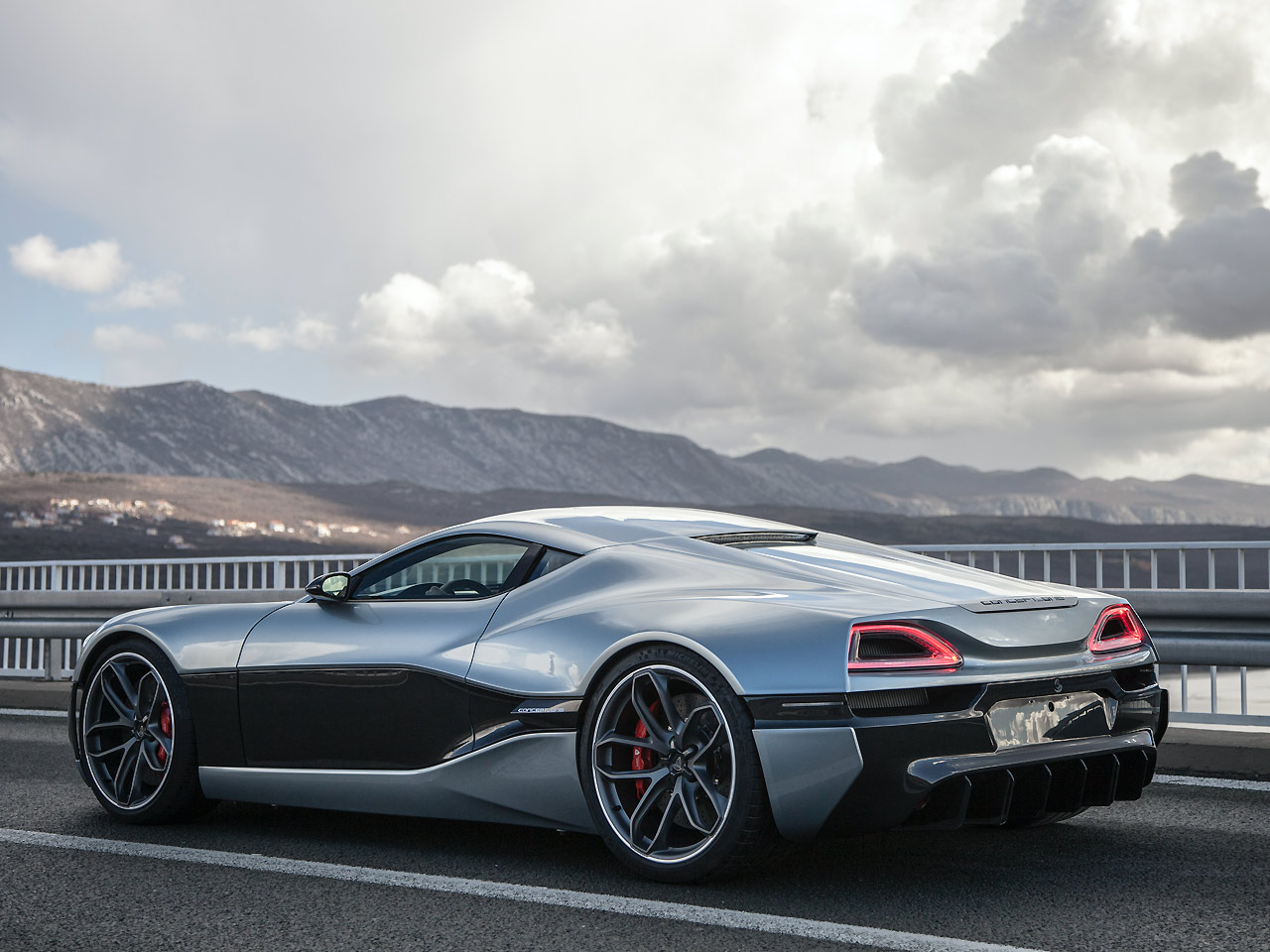 Esser-Automotive-Slide-Rimac_5
Esser-Automotive-Slide-Rimac_10
Esser-Automotive-Slide-Rimac_11
Esser-Automotive-Slide-Rimac_17
Esser-Automotive-Slide-Rimac_17